Criminal Research Specialists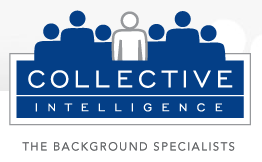 "We have been with Team FRS for nearly 15 years. Their product is outstanding, to say the least. In addition, their extensive integration capabilities have allowed us to connect with many LINXML.com gateway partners for receiving and delivering completed orders as well as obtaining information from hundreds of vendors. This complement to their solution has allowed us to grow beyond our wildest expectations! Our growth has been phenomenal and achieving this growth would not have been possible without FRS and the technical team that supports us. Their competitors bug me on a pretty regular basis. Those guy's problem is that they have a long way to go before they even come close to understanding this industry and what their products would need to do to keep us at the top of our game like FRS does!"
About Collective Intelligence
Collective Intelligence, Inc. provides affordable and accurate screening services for thriving businesses across the country. Whether you are a small, family-owned operation conducting your first background searches or an international corporation conducting thousands of searches annually, our dedicated staff and progressive technology streamline the background screening process for you. We are background experts. We know what you need and how to get it to you, while focusing on your bottom line. Find out more at www.cibackgrounds.com.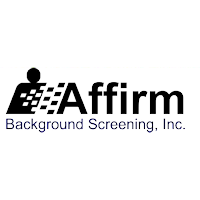 Affirm Background Screening
"Day-to-day operations are extremely easy because FRS is so intuitive. FRS is very useful to our business because the updates to the software applications are a direct result of the actual user's input from our industry. The updates always contain helpful tools and they listen to those of us who use the software and provide the tools we need. The FRS software is driven and steered by the actual users who use the system each day. Therefore, we also get to benefit from the good ideas of other system users whose ideas FRS also incorporates. From what I understand, other platforms seem to have developers who are not familiar with background screening and don't bother to understand what we deal with each day. The fact that FRS developers have so many years of industry experience shows in the finer details of screening operations that really make a big difference for us."
"The FRS system has many checks and balances for quality control that minimize human error while increasing the speed and quality of the final product that is delivered to my client. There are so many built-in features that seem small, but FRS comes with tons of alerts and red flag notifications built in to handle situations with our orders and the research to bring those to our attention well ahead of time so that we can notify our clients very quickly. Many of the features improve our customer service by allowing us to always keep our clients totally up-to-date on the status of our research."
"FRS also keeps us well ahead of the industry with leading technology. These guys know XML and the client access I achieve through the LinXml.com gateway has been extremely valuable for our business."
"I have it all with FRS. They are a great company with wonderful people to work with. The FRS system and support has allowed us to grow ten times larger than if we had kept our proprietary system. If I was still maintaining that proprietary system, just getting it to do one-quarter of what FRS does would be costing me a fortune. The FRS team and the product are 1st Class!"
About Affirm Background Screening
Affirm Background Screening is a wholesale criminal records research company. We concentrate exclusively on wholesale on-site criminal records searches and MVR's (driver records). Over the past ten years we have built a network of hands-on record retrievers in all counties, nationwide. The largest network of its kind. We do not use private databases for our searches, ever. If you are an employment screening company, you have come to the right place. We are 100% wholesale. We are not your competitor; we are your source for current, accurate, FCRA compliant criminal court records in all counties, coast to coast. Learn more at www.affirmbackgrounds.com.
HR Companies / Hiring Managers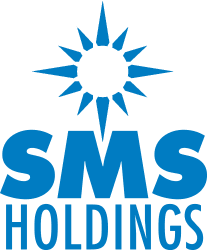 "We needed additional functionality which was not provided within our background check vendor's platform in order to improve our overall efficiency and capabilities. FRS was able to work with our team and understand precisely the added functionality that we were requesting. Then, they designed and created exactly what we had requested according to our specifications, and they implemented it directly into our vendor's platform. The end result was a platform solution with much more functionality, ease-of-use, and one that was extremely efficient. FRS made us feel as our problem was their's and that they wanted to partner with us during the entire process. They worked with us hand-in-hand to obtain a full understanding of exactly what we needed, and because of that, they were able to deliver a solution that has made our HR Department more efficient and has positively impacted our organization's bottom line."
"In addition, FRS recently worked directly with our IT department to build a direct integration to our proprietary HRIS system. We knew that they had integrated to many of the commercial ATS and HRIS systems. However, when we approached them about helping us to integrate our own HRIS directly to our background check provider, we were quite impressed. Within one week, they had worked with our IT team to identify the requirements and design a solution. Then two weeks later, FRS had their side of the integration developed and in place with easy-to-follow detailed specifications for our team. This made it simple to complete this integration and gave us a powerful, end-to-end solution for our background check processes. FRS truly understands what HR needs as well as the background check providers they support, and they definitely have a firm grasp on the entire picture which has helped us tremendously!"
Rebecca Elzarad, PHR Manager, HR Services